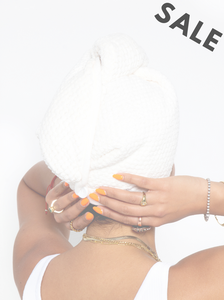 We're constantly trying to find innovative ways to reduce waste, and one way we've decided to do so is with our TR Little Flaws sale section.

Items that appear in our TR Little Flaws section haven't met our strict quality standards. This could be due to things like small scratches, misaligned teeth, bumps, discolouration…

Instead of sending these back to our manufacturer where they would likely end up in a landfill, we have decided to sell these products at a significant discount.

Click here to view the original product page.

*Please note that these products are final sale and do not come with our 30 day warranty.